It is unfortunate that wherever we turn, crime seems to be right next to us. Your phone is expensive. A stolen phone can mean a loss of $2-500.00. Applications are available to help you get your phone back. While very helpful, it is important to note that if a malicious person stole your phone, it is best to report the theft to the police. Attempting to reclaim your personal phone from a malicious party can put you in harm's way. Let the authorities handle your theft.
Where's my Droid

Where's my Droid application, obtained from the Android Market, allows you to enter a code into your phone. Even if your phone is set on vibrate or quiet, the code entered will cause the phone to play an alert sound at a high volume. This sound continues until you locate your phone. This application can reply to you with your phone's GPS location, as well as a link to this location on Google maps. 'Where's my Droid' application is helpful if you have lost your phone in a room or an area.
Mobile Defense

Mobile Defense is an application particularly useful if you have left your phone in a public place, or if you feel your phone has been stolen. There is a small registration you need to complete, after installing Mobile Defenses to activate it. Once it is installed, it will run quietly in the background. If you lose your phone, go to Mobile Defense online dashboard. Log in, and click the map to open remote controls. On the right side of your screen, any phone you have registered will be there. Click 'connect to phone' to activate this Mobile Defense software. Once a connection has been made, your phone location will be indicated in Google Maps.
Device Locator

A simple app, the Device Locator costs $4.99. You log into a web-based account to track the location of your phone. This causes your phone to make noise, as well as locks the phone to prevent access.
Mobile Me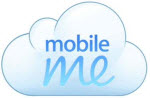 Mobile Me service from Apple uses their company service to find your lost phone. You can also remote lock your phone, set pass codes, even remote delete your data. 'Mobile Me' app requires an annual subscription of $99.00 to Mobile Me. However, users that run iOS 4.2 can get the 'find my iPhone service' for free.
Prey Anti-Theft

Prey Anti-Theft is a free app that allows you to track the GPS of your phone by sending it a message. You can then track via web interfaces. Software is also available for tracking laptops. This app works even if a thief changes your SIM card.
McAfee Wave Secure

A rather interesting app is McAfee Wave Secure. While this app costs $19.90 annually, free weekly trials are available. As other apps allow you to track your phone via GPS, McAfee Wave Secure provides even more information. With this app, you get call histories of the person who stole your phone, even if they change your phone's SIM card. Hidden from the app drawer, there is another app WaveSecureUPA that you can install to protect against the main app being uninstalled. Hidden and secure, McAfee WaveSecure apps are highly recommended and quite popular.